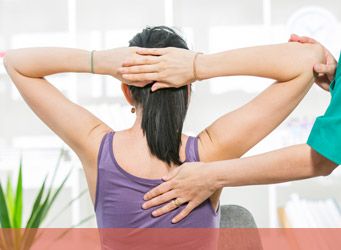 7 KEYS TO SPINAL HEALING
Learn more about Spinal Healing with these 7 tips!
Key 1
Spinal / Skeletal Adjustment
Spinal adjustment is a therapeutic positioning and motion performed on the spinal column. Spinal adjustment has roots in traditional medicine and has been used for thousands of years by many civilizations. It is now most commonly provided by a professional chiropractor or osteopath.
Key 2
Exercise Advice
Exercise is vital to getting better after spine surgery. It is the key to eliminating fatigue, getting patients back to activity safely, and avoiding re-injury. Ultimately, exercise is critical both in helping the body heal from the original injury and in preventing (or minimizing) future episodes of back pain.
Key 3
Spinal Decompression
Give Us One Office Visit and You Could Feel Relief from Your Back and Neck Pain with Spinal Decompression. You may be feeling pain throbbing in your lower back, neck pain, or upper back. Your fingers may tingle or you may feel a radiating pain in your arms or legs. You may even feel the pain is so great, that it's difficult to walk. If any of this is true, you can experience relief from spinal decompression therapy without surgery, medication or injections.
Key 4
Foundation Diet for Joint & Spine with anti-inflammatory diet
The anti-inflammatory diet is not a diet that we might think of as a regular diet. It is not intended as a weight-loss program, although many people can and do lose some weight while on it. It is also not an eating plan to stay on for just a limited period of time. The anti-inflammatory diet is an eating guide for a lifetime of optimum nutrition.
Key 5
Metabolic Balance with Proper Digestion and Elimination
With a metabolic balance regimen, you not only see results, but also feel results. This well-studied program is the basis for increases in the body's proper use of fats and sugars. Metabolic balance gently stimulates the endocrine system to specifically improve the body's use of sugar and fat in energy production. A natural metabolic balance plan provides you with the guidance to restore and maintain optimal health.
Key 6
Spinal Muscle Rehabilitation
Spinal Muscle Rehabilitation can become a long process. We have become the leading spinal health professionals in the country due to their revolutionary '7 Keys to Spinal Healing' approach. They are dedicated to helping you achieve your spinal wellness objectives. Our Doctor and his staff have the skill and expertise that spans the entire spinal rehabilitation and wellness spectrum.
Key 7
Disc and Joint Deep Tissue LiteCure™ Class IV Laser Therapy
Give Us Two Office Visits and You Could Feel Relief from Your Pain with LiteCure Laser (LCT-1000) Treatment. This is a deep tissue laser therapy that penetrates through the injured area. It is a low level laser therapy used to stimulate tissue repair through a process of Photo-BioStimulation. Photo-BioStimulation is defined as light exciting or activating cells.